BAFANG BBS02 is probably the most requested BAFANG engine pack in the BAFANG range. It has remarkable characteristics. We can say that it is powerful and very quiet. Its design makes it very easy to install it in a bike of any style.
It can very easily adapt to a large number of types of bicycles and allow the desired electrical transformation without any worries. The integration of this engine will be completely transparent.
BAFANG Catalog
BAFANG motor CANADA
BAFANG motor United Kingdom
BAFANG motor United States of America
BAFANG motor worldwide
BAFANG display Canada
BAFANG display United Kingdom
BAFANG display United States of America
BAFANG display worldwide
BAFANG battery Canada
BAFANG battery United Kingdom
BAFANG battery United States of America
BAFANG battery worldwide
BAFANG component Canada
BAFANG component United Kingdom
BAFANG component United States of America
Bafang component wordwild
BAFANG BBS02 : Kit 48 V 500 W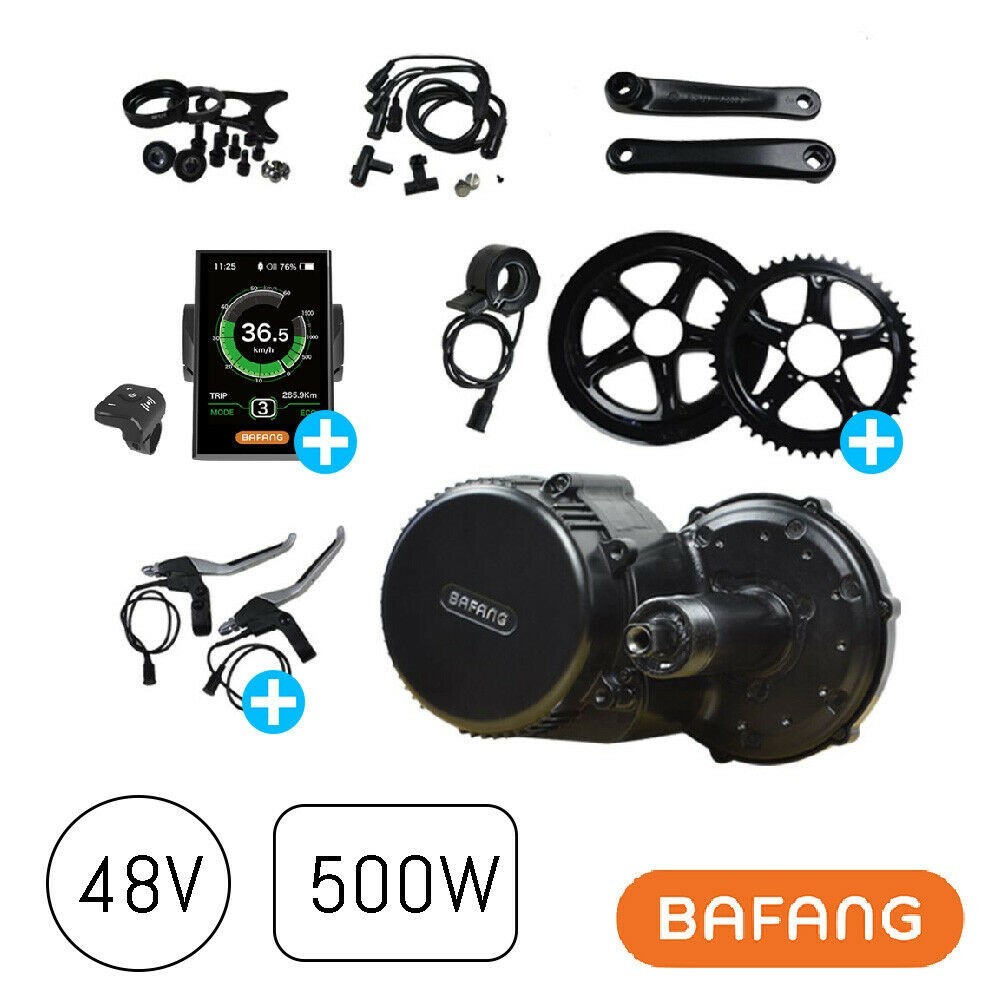 The BAFANG BBS02 motor offers an incredible power of 500 watts for 100 Nm of torque. This engine weighs only 4.3 kg and still offers maximum characteristics.
It is truly a reference engine for modern bicycles. This electric block has an astonishing responsiveness to assistance.
It really brings an impressive contribution of power
The BAFANG BBS02 48V 500W kit is an efficient drive solution for e-bikes. Equipped with its own control unit, it is integrated directly into the crank. It easily supports the driver.
Internal gearing optimizes performance. The display and control unit allow control of the 6V light output (up to 500mAh). Whether you're covering long distances or looking for extra assistance, this mid-motor electric conversion kit is an excellent choice.
BAFANG BBS02 : What equipment?
Chainrings are available in different designs with varying numbers of teeth. This choice has a significant impact on the torque transmitted to your electric bike. If you opt for a small chainring, your bike will be more dynamic and responsive. This option is particularly recommended if you ride on mountainous or hilly terrain and want to quickly climb hills in the mountains.
That configuration also protects your engine. This will work in more effective torque ranges even at low driving speeds, without forcing. On the other hand, if you choose a chainring with a high number of teeth, your bike will be more difficult to restart but you will reach a much higher top speed.
However, care should be taken with large trays. The engine can overheat during the starting phase on steep slopes and if the exercise is repeated frequently. It is also advisable to check the compatibility of the chainrings with the look of your bike in order to avoid creating a form of aesthetic damage on the chain line.
BAFANG BBS02 : Technical characteristics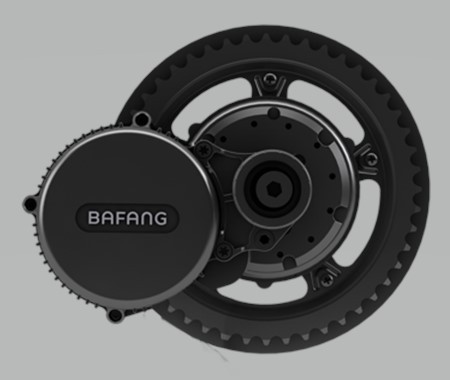 The BAFANG BBS02 is an electric bicycle assistance system with the following characteristics: a voltage of 48 V and a power of 500 W for a maximum torque of 100 Nm. It is installed at the middle position of the bottom bracket with a type indirect drive.
This system has an integrated Hall effect sensor and a connection for the switching sensor. The bottom bracket requires an installation dimension of 68mm in length with IP65 protection for better durability.
Its weight is 4.3 kg. These features make the BAFANG BBS02 an ideal choice for bike enthusiasts looking for a capable and reliable system to help them on the go.